Equine Assisted Psychotherapy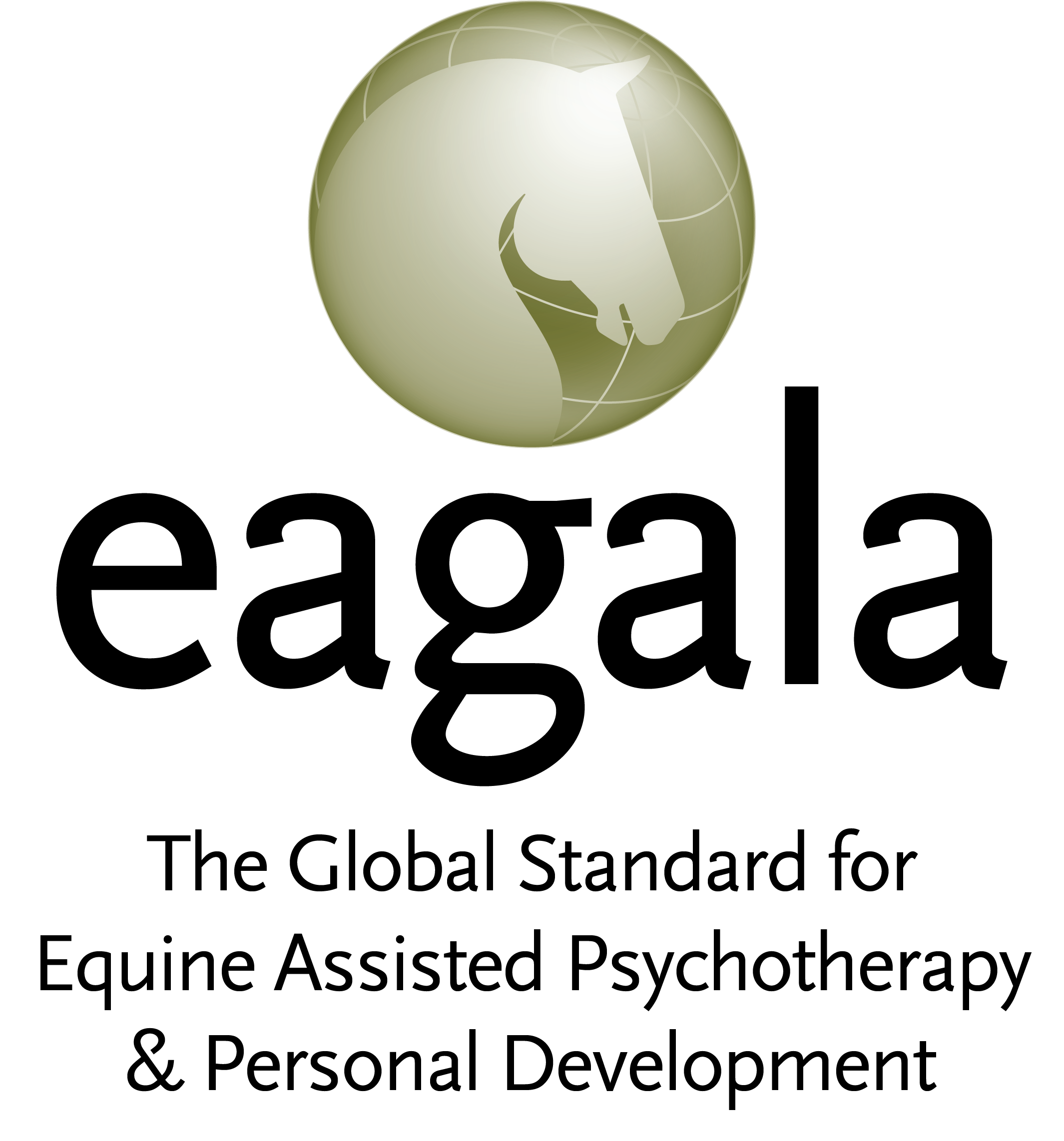 THE EAGALA MODELis a team approach that includes a licensed, credentialed Mental Health Professional, a qualified Equine Specialist, and horses working together with the client in an arena at all times.
When inside the arena, all the work is done on the ground with the horses front and center, deliberately unhindered and never ridden, and allowed to interact with the client as they wish. This creates the space for the client, with the support of the professional facilitators, to reflect, project, and make deep connections. Allowing the client to overcome challenges by being the expert in their own life.
INTELLIGENT PREY ANIMALS
To evade predators, horses have evolved to be extremely sensitive to their environment. They instinctively analyze and react to our body language and other nonverbal cues providing us with valuable feedback and insights for other areas of our lives.
LARGE AND POWERFUL
It's hard to ignore a horse with their size and presence. We can't just control a powerful horse. Approaching horses helps us reflect how we approach our relationships and how we can face other big or overwhelming things in our lives.
HERD ANIMALS WITH DISTINCT PERSONALITIES
Horses are social animals with defined roles within a herd. They have distinct personalities, attitudes, and moods. They could be stubborn or they could be playful. In other words, horses are a lot like us.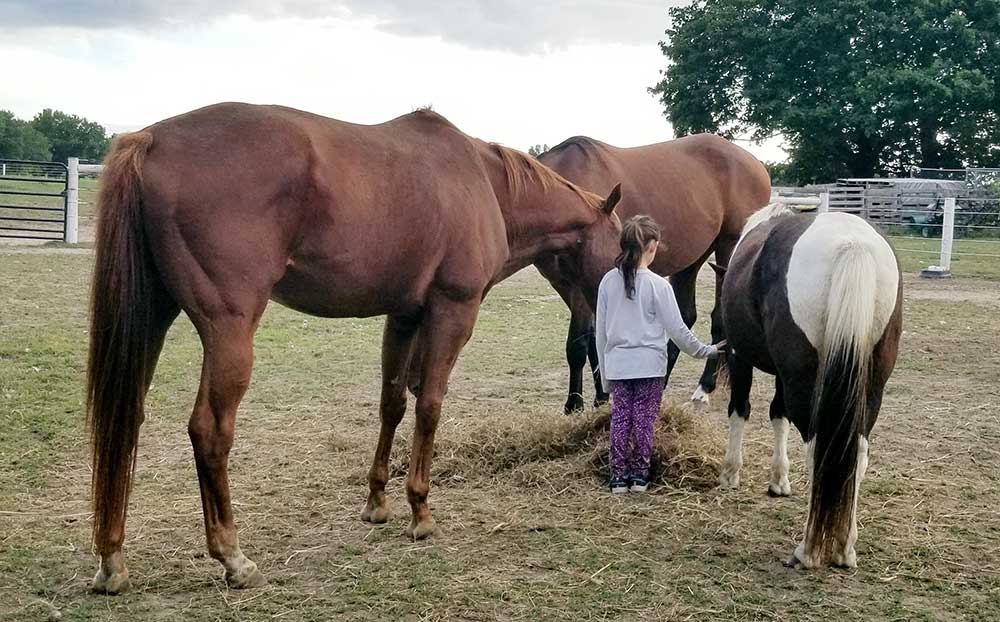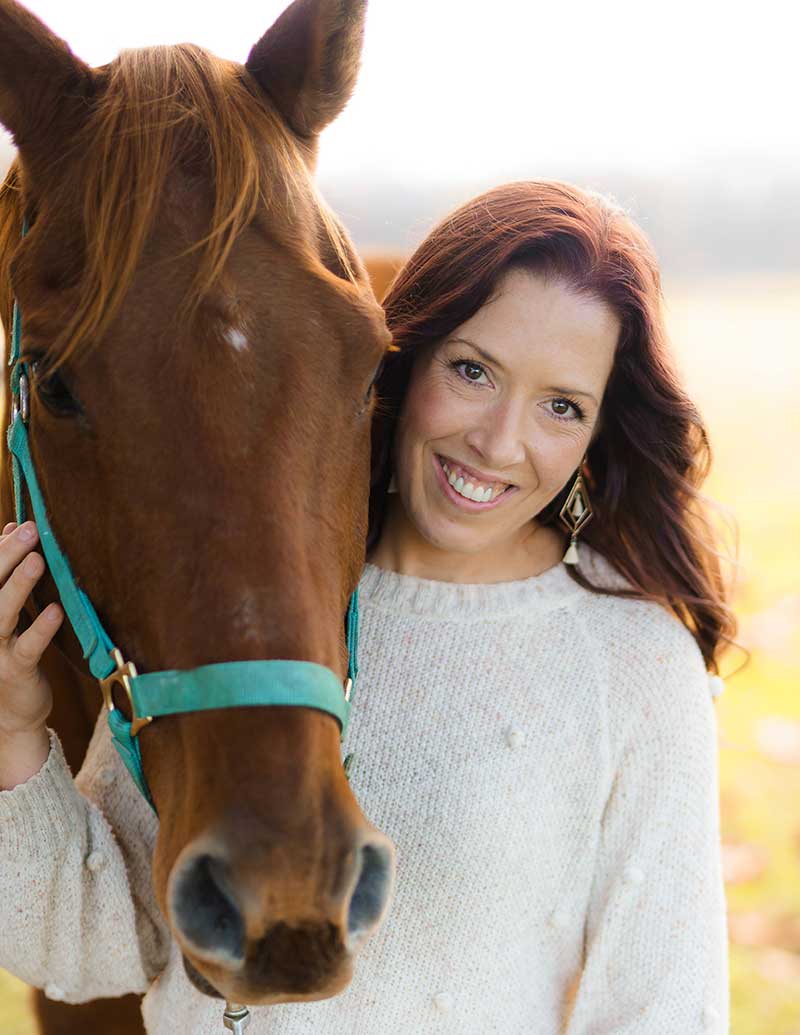 Heather Baker, LPCMH – Therapist
Heather has been a Licensed Professional Counselor with RLCCC since 2016 offering office-based therapy. She was presented with the opportunity to attend The Fundamentals of Eagala training in February, 2022 and is excited to be able to offer this model of therapy to clients at RLCCC. Heather has been working with horses for over 25 years and it has always been her desire to share the therapeutic power of horses with her clients. When Heather is not working, she can be found spending time with her family and taking care of and playing with their menagerie of animals.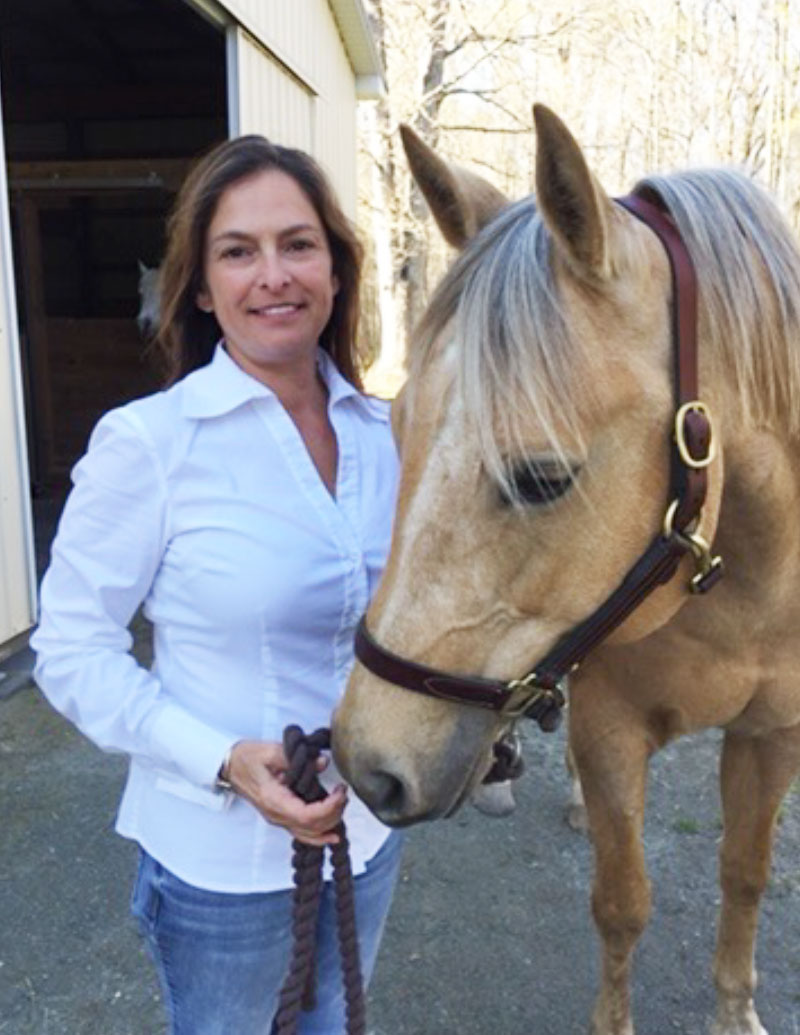 Elena Fierro Wise – Equine Specialist in Mental Health and Learning
Elena is a Delaware native, born and raised outside of Wilmington until moving to Townsend in 1993. Elena has been EAGALA Certified since 2014 as well as, Military Certified through EAGALA, and PATH Int'l educated since 2021. She has owned and worked with horses for 48 years with experience in multiple disciplines and breeds. Elena has a passion for sharing the healing and spiritual power of horses with her clients. Elena has 18 years of corporate banking experience, a degree in Business Administration and over 10 years of business management. She and her husband Chris (retired Air Force Sr MST Sgt) have four children and 3 grandchildren with whom they share their 5 horses and spare time.
Who Can Benefit
FOR THERAPY OR PERSONAL DEVELOPMENT FOR ANY PROBLEM. Addictions, trauma, social and behavioral disorders, depression and more.
Call For An Appointment
302-464-0515